[ [ [ bloggin space wiki ] ] ]
Unsolicited Phone Call From A Hooker (Scam)
Jump to navigation
Jump to search
Last night I was watching some TV and having a few beers when suddenly my phone's text notification went off. Since my job deals with employees who are "on call" twenty-four hours a day, I expected that somebody was texting me to let me know about a problem. It was not any of my employees, it was an Unsolicited Phone Call From A Hooker (Scam).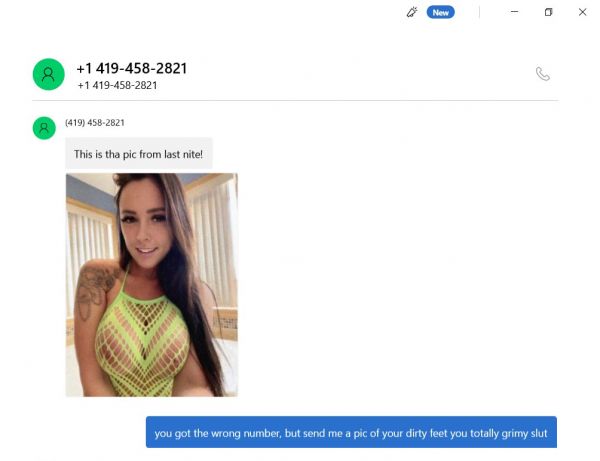 Transcript
Reverse Number Search
Not really sure just how effective NumberGuru is, but this is the result that it gave me concerning the number that the texts were coming from:
The phone number 419-458-5735 is located in or around Upper Sandusky, OH 43351. This landline number is registered with an unknown carrier. There have been 1 searches conducted for this number overall. There is 1 user comment, the latest received on Thursday, August 26th, 2021 at 5:08pm and it has never been marked as spam. This number has a current spam score of 0%.